Beckett Media was founded in 1984 by James Beckett, and it is currently based in Dallas, Texas. Beckett Publications helped to make Dallas a hotspot for collecting. Competing magazines and defunct producers like Pinnacle, Playoff, and Pro Set were built there. Today, Panini is a notable brand with production out of Dallas.
James Beckett had his origins as a statistics professor at Bowling Green State University who loved baseball cards. He produced several of the original pricing guides in his spare time. The guides were praised for their accuracy and usefulness, so he founded Beckett Publications in 1984.
James Beckett based his estimates off of customer interest and sales as reported by hobby shop owners. He was able to use his knowledge in mathematics to create an admired estimate for cards across the country. His estimates carried a low value and a high value.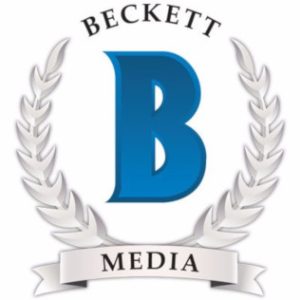 Beckett Baseball Card Monthly was a treasured guide. The magazine served as the ultimate collector's guide for years. It eventually expanded into football, hockey, and basketball cards as separate monthly publications as well. Beckett continued to expand, and they had 18 unique publications in 2005, including non sports areas like Pokémon, YuGiOh, and Magic: The Gathering. Beckett further expanded to a line of books.
In 2008 all four sports were put into one publication titled Beckett Sports Card Monthly. Beckett started to create and close magazines depending on trends. For example, they were licensed to create a magazine for NeoPets, which they shut down after 26 issues to open magazines focused on online gaming. Today, Beckett Media operates 18 magazines with a circulation of 1.1 million copies in everything from many different sports, online video games, anime, and teen celebrities. Price guides are still available in books.
Beckett Grading Services
A source of revenue and prestige has been Beckett Grading Services (BGS). Beckett Publications produced a method of grading cards early on. The system contained six grades from poor to mint condition.
The grading services has carried on into today, and it is one of the most prestigious grading options available. There are now ten common grades from 1 (poor) to 9.5 (gem mint). Beckett Authentication Services was started to authenticate autographs, and the branch remains successful.
Beckett entered the internet marketplace in 1995 as a facilitator of sports cards, memorabilia, and collectibles. Brick and mortar dealers were the common source of sales at the time, and Beckett facilitated sales over the internet. The business model was successful, culminating in $13 million in sales and over 150 affiliated dealers in 2005.
It has since grown, and Beckett is connected with 1,200 hobby shops across the globe. The company also has connections with major sellers (Walmart, Toys R Us, Meijer's) for its books and magazines.
The major recent move of Beckett Media has been a dramatic upheaval of its sales, marketing, and general services online. Beckett Media partnered with SeatGeek, and Beckett's website is linked to the ticket sales company.
Becket Publications was sold to Apprise Media in January of 2005 to Apprise Media. Peter Gudmundson was hired as the CEO of the newly renamed Beckett Media. Apprise quickly tried to sell the company, and Beckett Media was sold to Eli Global in 2008.
With over 300 employees today, the authenticating, grading services, and magazine publications continue to contribute a great deal to many hobbies.