Fleer was founded in 1885 as the first company to produce bubble gum. Fleer was family owned and passed down from generation to generation starting with Frank H. Fleer. Fleer was known for producing Dubble Bubble. Developed in 1928, the gum was praised for its pink color, taste, and ability to be blown into bubbles.  Fleer's first baseball set was in 1923.
The modern business dealings of Fleer represents the modern baseball card market. Fleer was sold in 1989 for $70 million to Paul Fleer and Charter House Investments. It was purchased again in 1992 by Marvel for $340 million.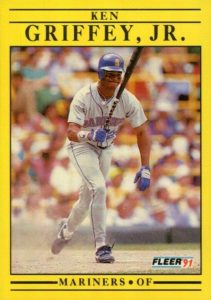 After the lockouts and strikes in the NBA, MLB, and NHL, Fleer entered bankruptcy. Marvel sold Fleer for $30 million in 1999, and another bankruptcy followed. Upper Deck purchased Fleer for $6 million in 2005, and they produced cards under the Fleer name. The last Fleer baseball cards were produced in 2007.
A legacy of Fleer is their legal battles with Topps over their monopolization of baseball cards. Fleer first attempted to sign away players, release legacy sets, and capture other sports. None of it was very effective.
Fleer filed a complaint with the Federal Trade Commission in 1965 over unfair competition from Topps, and Fleer lost on the appeal, resigning to sell its remaining contracts to Topps for $395,000.
Between 1966 and 1975, Fleer challenged Topps by approaching the newly formed Major League Baseball Players Association (MLBPA). The conflict ended with a six year lawsuit where Fleer sued Topps and the MLBPA. Fleer (as well as Donruss) began producing baseball cards in 1981.
Fleer ushered in a new era of baseball cards. This era had multiple brands, and baseball cards flourished as a result. This article will take you through some of Fleer's major moments and sets.
1923 Fleer
Fleer outdates several major brands for their first production such as Topps, Leaf, and Bowman. This strip card set is extremely rare. It is estimated that there were 120 cards in the set. About half of the release are thought to have been baseball cards. Not all of the baseball cards have been found.
There is no completed set registered. PSA has 4 cards registered. The noted collector Donald Spence (The Lone Star Collector) has completed or nearly completed collections on almost every major pre-war set. He has the best 1923 Fleer collection at 79.89%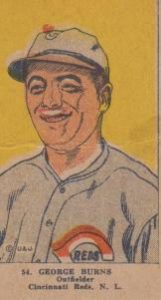 complete.
The front features a colorized picture, and the back has a brief advertisement. The cards measured 1 ⅝" x 2 ⅜". The conditions of the cards are tough. When they go up for auction, they are typically in very low grade, so they sell for hundreds instead of thousands of dollars. The lack of appeal for this set also stems from the impossibility of completing it at this time.
There are two Babe Ruth cards in the set, as well as Ty Cobb, Casey Stengel, Grover Alexander, Rogers Hornsby, Zach Wheat, Walter Johnson, and Tris Speaker.
1959 Fleer Ted Williams
Fleer's 1959 set is an anomaly because it is centered around one player. Ted Williams was featured on all 80 cards in the set. Fleer was able to acquire the contract of Ted Williams, but Topps held the contract of other players. This was Fleer's first major attempt to enter the baseball market, and it surely is an interesting attempt.
There are a variety of images on the front of each card, and there is a caption on the bottom with a logo that has Ted Williams name inside a ball with a bat running through it. The backs of the cards have an ongoing biographical snippet of Williams starting with his childhood and running through the 1958 season.
The only rarity of the set is "Ted Signs for 1959" which is card number 68. It was withdrawn from the set early in production.
The most popular cards to day are "The Early Years," "Ted's Idol (Babe Ruth)," "Ted's First Spring Training," "How Ted Hit .400," "Ted Signs for 1959," and "Ted's Goals for 1959." The entire set can be purchased for $1500 in decent grade with many cards ungraded.
1960 and 1961 Fleer Baseball Greats
Ted Williams retired in 1960, so Fleer produced the Baseball Greats series in 1960 and 1961 which featured Williams and mostly other retired players. The notable exception was Maury Wills who signed with Fleer instead of Topps. Topps continued to hold most contracts of players. The primary purpose of these sets was to gear up for a 1963 release.
The 1960 set had 79 cards, while the 1961 set had 154. Both sets were standard sized, and they featured mainly Hall of Fame Players including Ty Cobb, Honus Wagner, and Babe Ruth. The main difference in the design is that the 1960 set has action shots, while the 1961 set has portraits.
1963 Fleer
The 1963 Fleer was the company's attempt to break the Topps monopoly until 1981. Fleer decided to release baseball cards with a cherry cookie instead of gum. Topps sued and won. Fleer was forced to halt production which stopped the set at a series of 63 cards.
Maury Wills' rookie card is the key to the set. He had been ignored by Topps early in his career, so he was drawn to sign with Fleer. He was the National League MVP in 1962, and he set the stolen base record at 104. He is the only rookie in the set. Additionally, the 63 card set has 11 Hall of Famers.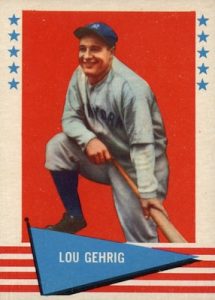 There are plenty of cards from this set graded and registered. Many of them are in decent grades, though cards in Gem Mint condition are difficult to find. Cards such as that of Hall of Famer Sandy Koufax are worth over $1,000.
Until competition was opened in 1980, Fleer would resign itself to producing stickers and cards of retired players.
1981 Fleer
After the legal proceedings of the late 1970s, the 1981 Fleer is their return to the baseball market. This set has a massive 697 standard sized cards.
The cards feature a nice portrait with a white border that has a thinner light blue border on the inside. The player's name, position, and team are shown on the bottom. The backs of the cards add on statistics.
Fernando Valenzuela, Harold Baines, and Danny Ainge are key rookies. Nolan Ryan, Rickey Henderson, and Ozzie Smith are the most important non rookie cards.
There are two mistakes on the cards. Pete Rose's hit total is wrong, and Valenzuela's name is misspelled. Neither appear to affect the value.
1984 Fleer Update
There are 132 cards in this Fleer Update set. It was Fleer's first attempt at an update set. There was a short print run of these cards, and they were only available as a factory set.
The highlight of the 1984 Fleer is that they were the only major brand to have a Roger Clemens card. Fleer had Clemens as a prospect for the Red Sox in their Baseball Update. Kirby Puckett was featured, and this was the first licensed card of the Hall of Famer.
1989 Fleer
This standard set for the time has the rookie cards of Ken Griffey Jr., John Smoltz, Randy Johnson, Craig Biggio, and Gary Sheffield.
The set is famous for the error on Billy Ripken's bat. A curse word that begins with "f" is shown on Ripken's bat. Fleer famously failed to blot it out. This created many different correction variations which are also valuable. Some attempts include a black box, white out, and black scribble. The most valuable is the white out. It is one of the most famous error cards in baseball cards.
Additionally, Fleer failed to blot out a cigarette billboard on Randy Johnson's card. The green tint, blocked, and semi blocked version are collectibles.
The 1989 Fleer marks the last notable set for Fleer. The remainder of their sets are marred by the boom and bust brought on by overproduction. Fleer represents this era well by the sale prices of the company from 1989 to the early 2000s.
Fleer's legacy for baseball cards lies outside of their cards. Fleer was the company that hounded Topps into opening up the market for multiple producers. Whether you think the rapid expansion then retraction of card producers was good or bad for baseball cards, it was remarkably impactful on the hobby.
Fleer waged a great deal of influence on baseball cards through the courts, and Fleer's influence on the hobby will be felt for decades.